2017 Welcome Message from the Executive Director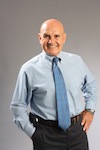 Dear New Head of School,
On behalf of all our member schools, the board of trustees, and our office staff I want to welcome you to EARCOS. We have loads of PD opportunities and support from our office and colleagues around the region. Please don't hesitate to ask for information or help. We are here to support you and your school. There are 31 new heads of schools this year. [read more]
ET Journal Fall Issue 2017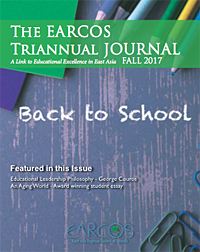 The ET Journal is a triannual publication of the East Asia Regional Council of Schools(EARCOS), a nonprofit 501(C)3, incorporat- ed in the state of Delaware, USA, with a regional office in Manila, Philippines.
Featured in this Issue
- EdThought
- Curriculum Initiative
- Student Writing
- Green & Sustainable
- Campus Development
- Service Learning
- Action Research
- Campus Development
- Community Service
- Elementary School Art