2017 Welcome Message from the Executive Director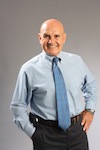 Dear Colleagues:
The end of the school year is near, and 2016-2017 is flying by. I hope everyone is enjoying a smooth end to a good school year. This is the time of year when so much is expected and workloads are pushed to the limits. Breathe and try to stay relaxed during May madness! [read more]
ET Journal Spring Issue 2017
The ET Journal is a triannual publication of the East Asia Regional Council of Schools(EARCOS), a nonprofit 501(C)3, incorporat- ed in the state of Delaware, USA, with a regional office in Manila, Philippines. Membership in EARCOS is open to elementary and secondary schools in East Asia which offer an educational pro- gram using English as the primary language of instruction, and to other organizations, institutions, and individuals.