September 2018 ET Journal Message from the Executive Director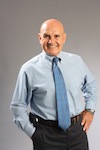 Dear Colleagues:
This year is the 50th anniversary of EARCOS. I'm happy to still be the Director and help celebrate our wonderful history. This ET Journal has a great article about our organization from its roots way back to the 1960's. [read more]
ET Journal Fall Issue 2018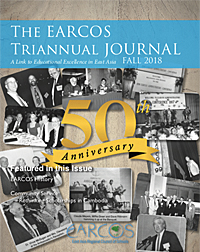 The ET Journal is a triannual publication of the East Asia Regional Council of Schools(EARCOS), a nonprofit 501(C)3, incorporated in the state of Delaware, USA, with a regional office in Manila, Philippines.
Featured in this Issue
- EdThought
- Curriculum Initiatives
- Student Writings
- Green & Sustainable
- Professional Development
- Action Research
- Elementary School Art Collection