May 2018 ET Journal Message from the Executive Director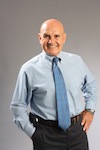 Dear Colleagues:
2017-2018 is flying by and the end of the school year is near. I hope everyone is enjoying a smooth end to a positive and productive school year. This is the time of year when so much is expected and workloads are pushed to the limits. Breathe and try to stay relaxed during May madness! [read more]
ET Journal Spring Issue 2018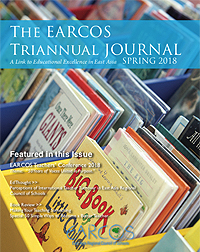 The ET Journal is a triannual publication of the East Asia Regional Council of Schools(EARCOS), a nonprofit 501(C)3, incorporated in the state of Delaware, USA, with a regional office in Manila, Philippines.
Featured in this Issue
- EdThought
- Curriculum Initiatives
- Student Writings
- Green & Sustainable
- Campus Development
- Professional Development
- Service Learning
- Classroom Design
- Digital Citizenship
- High School Collection