Bambi Betts
Biography: Bambi Betts is the director of the Principals' Training Center for International School Leadership (PTC) and founder of 4 additional training centers for international educators, including teachers, teacher leaders, counselors school business leaders and governance members She has also recently completed ten years as the CEO for the Academy for International School Heads (AISH). Bambi has been a director, principal and teacher in international schools for over 30 years and a consultant in over 150 international schools, conducting professional development sessions on a wide range of topics related to the effective international school, including assessment, curriculum leadership, teacher leader strategies, instructional strategies, faculty evaluation, and governance. She has written many articles on practical ways to improve international schools and authors a regular column on the PTC pages of The International Educator (TIE), as well as a blog.

Topic: Governance
Title: Governance Workshop
Description: For the first time at EARCOS, board members and heads of school are invited to join our two experienced international school consultants for a "deep dive" into the most critical issues challenging school leaders. Located at the intersection of governance, leadership and strategy, this all-day session will focus on three themes: unifying board leaders and school leadership around a common understanding of what matters most for the school's success, leading a shifting population of teachers, students and families, and keeping leadership on track even when the inevitable surprises happen.


Jefferson Cann
Biography: Jefferson is a leadership performance coach, facilitator, speaker and consultant. He works at senior levels throughout the world, across all business sectors, at the individual, team and organisational levels.  Clients include the United Nations, Glaxo SmithKline, Panasonic Avionics, Colt Technology Services, Jing Tea, E'OC Engineers, GW Pharmaceuticals, Cambridge Enterprise, Aqdot, Novartis, Arup, EARCOS. Jefferson enjoyed a successful career in industry during which he gained extensive cross cultural and cross functional experience in senior commercial positions.  This provides his work with an experiential framework that ensures practical effectiveness backed up by extensive developmental theory and modeling.

Jefferson is co-founder of Extraordinary Leadership, LeadNow! (for young adults at school and university), and LeadDirect. He also co-founded the "Extraordinary Leadership Journey", which works in Africa and India, and "WellBoring", a charity for water solutions in Africa.

Topic: New Understandings in the leadership of self and others
Title: The Positive and Practical Application of New Understandings in Leadership
Description: The last ten years have seen the growth of knowledge in all areas concerning a person's relationship with themselves – from mindfulness to neurophysiology, from popular psychology to child development and education. However, it can be difficult to apply this knowledge in the hurley-burley of our busy days under the pressure of meetings, e-mails, messages, urgencies and bureaucratic necessities. This experiential, highly interactive, fun workshop enables you to explore the practical application of these new understandings through simple tools and techniques. You will learn new ways to "Keep your head when all about you are losing theirs and blaming it on you" – an essential element of leadership. The key topics are: active presence—its importance, its benefits, how to use it; managing energy and neurophysiology—eliminating fear; emotional and conversational intelligence; developing and maintaining trust—the importance of clear purpose; and, bringing positive intent to relationships.


Janice Toben / Elizabeth McLeod/ Daniel Sweeney
Biography: Janice Toben is an education innovator whose work focuses on the design and teaching of SEL practices that promote positive school climate. Her work spans three decades, and has touched the lives of educators, students, administrators and parents at public and independent schools worldwide. Janice conducted seminars and delivered presentations at Teacher's College, Columbia University, Wheelock College, Learning and the Brain, Innovative Learning, National Association of Independent Schools, Northwest Association of Independent Schools, California Association for the Gifted, and the San Francisco Unified School District. Janice has previously spoken at TEDx on The Power of Collective Empathy and been interviewed by Daniel Goleman for his book, Emotional Intelligence. Janice taught at the elementary school level for 27 years. She is the former director of the Social and Emotional Learning program at The Nueva School in Hillsborough, California.

Elizabeth McLeod is a multi-talented educator whose portfolio reflects her commitment to the social and emotional wellbeing of children, adults and organizations. Elizabeth has held a variety of positions in schools, including SEL Specialist at The Nueva School; classroom teacher at Live Oak School; and school counselor at Marin Primary and Middle School. As founding Executive Director of GirlVentures, a non-profit that empowers adolescent girls though outdoor adventure and SEL, Elizabeth led all aspects of the start-up of the organization that just celebrated 20 years of programming. Elizabeth facilitates online webinars for women school leaders through the Australian School of Management's National Excellence in School Leadership Initiative. She has been a trainer for Peninsula Conflict Resolution Center and is a co-founder of the Institute for Social and Emotional Learning . where she facilitates Educator Institutes and consults with public and private schools. Elizabeth graduated from Boston College with a B.A. in Human Development and English and earned her M. Ed. from Harvard Graduate School of Education.

Daniel Sweeney is a champion of SEL work who focuses his practice on cultivating SEL in his classroom, his division, his school, and his community in Seattle. As the Intermediate and Middle School Head and Director of Professional Growth at Seattle Country Day School since 2010, Dan has facilitated the adoption of SEL through tight cross-curricular, pan-departmental integration, and through a purposeful center class for intermediate school students. As Middle School Head, Dan has attended trips with his students to Rwanda, Iceland, Spain and Viet Nam. Prior to moving to Seattle, Dan taught 1st, 2nd, 4th, and 5th grade at North Shore Country Day School in Winnetka, Illinois. He facilitated sessions at NWAIS and The People of Color Conference; attended the Klingenstein Summer Institute at Teachers College, Columbia University, and traveled to Japan as a Fulbright Memorial Scholar.

Topic: Leadership for Social and Emotional Learning
Title: Effective Systems, Practices and Skills for Middle and High School Students
Description: How do administrators lead a way to caring relationships that resonate in school culture and impact the daily well-being of students as well as teachers? Adolescent students are eager to hold a purposeful space that engages connection and brings respite and insight to the challenges of the academic school day. A focus on developing students' personal and interpersonal skills – resilience, self-discipline, goal-setting, compassion and even humor and play, are key. Vibrant programs designed for success support the Advisor-as- learner, as well as their Advisees. The Advisor's role can move past the default of "Advisory as Study Hall" into Advisory as a powerful educational experience through an SEL lens. Gain: • SEL research, rationale, inspiration for school and parent communities • How to roll out and support on-going Advisory programming for greater SEL • Administrative "lessons learned" • Experiential exercises and discussion with fellow administrators


Marc Frankel
Biography: Dr. Marc Frankel, Ph. D. is a Senior Consultant and Partner in Triangle Associates, an international consultancy specializing in higher, independent and international education. A psychologist by training, Dr. Frankel facilitates governance workshops, leadership development programs, and strategic planning in the United States and around the world, and coaches numerous senior leaders in universities and independent schools. His clients include schools in Europe, Asia and North America, along with many of the regional and national associations of schools. Dr. Frankel is a frequent presenter at EARCOS conferences, and consults to numerous schools in the region. In addition to being an experienced consultant, Dr. Frankel has more than 15 years of experience serving on private, independent school boards. He is in his 10th year as a trustee at Wildwood School in Los Angeles.

Topic: Leadership through Partnership (LTP)
Title: Leadership through Partnership (LTP)
Description: Leadership through Partnership (LTP) is structured to benefit the following people: New heads of school and their board chair; New board chairs and their head of school; and board chairs and head of school that have not participated in a prior LTP.

The daylong session is designed to promote strong, effective working relationships between Heads and Chairs.This workshop would be particularly valuable for Boards with new Chairs and highly useful for Boards welcoming new Heads. It will identify and discuss working styles and preferences, while creating an effective communication and support system.


Marilyn George
Biography: Marilyn has been the associate executive director of the Accrediting Commission for Schools, the Western Association for Schools and Colleges (ACS WASC), since 1987. In addition to her knowledge of international accreditation and ongoing school improvement her areas of expertise are school curriculum/instruction/assessment and professional development. She has given presentations and written articles and other publications in the areas of staff development, mentoring, and accreditation. Her degrees are from West- minster College (B.S.), University of Wisconsin, Madison (M.S.), and University of California Los Angeles, UCLA, (Ed.D.).

Topic: WASC Visiting Committee Chair Training
Title: WASC Visiting Committee Chair Training
Description: TBA


Jim Hulbert
Biography: Jim Hulbert, J.D. is a partner at The Jane Group and a labor and employment lawyer by training. Jim helps schools manage existing crises, and is also the lead consultant on legal, governance and board matters. He assists school leadership and boards in developing and implementing crisis plans. He also trains school leadership in crisis management including sexual misconduct issues, and other highly sensitive matters. Jim oversees the firm's international independent school business, and travels to international schools to help manage immediate crises, as well as to provide on-site training of faculty and staff and boards. He has presented at numerous international education conferences for independent schools, including NESA, EARCOS, CIS, ISS and AAIE as well as at The International Task Force on Child Protection in Dubai. Jim graduated from Culver Academies (IN). He was a Morehead-Cain Scholar at the University of North Carolina, Chapel Hill, and graduated magna cum laude, Phi Beta Kappa, with a degree in American Studies. In 1982, he earned his law degree at Boston College, cum laude, and is licensed as an Illinois attorney, having practiced in Illinois for over three decades. Jim has participated in the Northwestern University, Kellogg School of Management Nonprofit Executive Certificate Program, including Critical Issues of Board Governance and Nonprofit Finance, Effective School Leadership and most recently, Leadership and Crisis Management (December 2016).

Topic: What Keeps You Up at Night? How to Handle a Crisis?
Title: What Keeps You Up at Night? How to Handle a Crisis?
Description: In this workshops, we will present proven strategies to help you manage the unimaginable… a crisis ranging from sexual misconduct to and other issues facing international schools. Because crises can feel out of control and unsettling, the more prepared the school is, the easier it is to navigate the difficult waters. We will look at the key steps the school can take before, during and after a crisis hits. While we can't predict every crisis, the school may face, there are important standards, best practices, and protocols that every school can and should have in place. We will also look at the most important steps to take when a crisis hits your school, including the readiness of your crisis team, how to gather the facts, and developing the right messages for your community, which is often the greatest challenge. The Jane Group will take the group through proven techniques and strategies that are best practices in schools when managing a crisis. We will also provide a number of case studies.


Jane Hyun
Biography: Jane Hyun is a global leadership strategist and consultant to Fortune 500 companies, schools, and social enterprises. As a trusted coach to organizations, her expertise in cross-cultural effectiveness and talent development comes from 25 years of firsthand experience in a variety of sectors, including financial services, healthcare, entertainment/media, technology, and consumer products. She helps organizations better leverage diverse teams to drive high performance and collaboration. Over the years, Jane has coached thousands of leaders (CEOs to first-time managers) to increase their intercultural agility and ability to build trust across differences.

In the first part of her career, Jane held management posts in Operations and as Vice President of Talent/HR at JPMorgan, and as Director of Recruiting at Deloitte and Resources Global. She has worked with sales teams, successfully guided leadership through merger integration, led organizational change, and designed innovative onboarding/mentoring programs.

A graduate of Cornell University with a degree in Economics/International Studies, she is an advisor to the Task Force for Talent Innovation, the American Heart Association Diversity Council, and Operation Exodus, a nonprofit that provides mentoring to Latino youth in Washington Heights. She was invited to serve as research director for The Conference Board's Cultural Fluency: Leadership Styles in Asia study.

Her insights appear regularly in media such as CNN, CNBC, NPR, Harvard Business School Working Knowledge, Fast Company, Wall Street Journal, Forbes, and Washington Post to discuss management topics. Her groundbreaking book, Breaking the Bamboo Ceiling: Career Strategies for Asians, opened a critical dialogue about Asians in the workplace. She is the co-author of Flex: the New Playbook for Managing Across Differences, which examines the art of using different styles to more effective leverage differences and drive innovation.

Jane is passionate about helping individuals realize their fullest potential in the workplace and their communities.

Topic: Developing Asian Talent: Strategies for Leading with Cultural Fluency
Title: Developing Asian Talent: Strategies for Leading with Cultural Fluency
Description: Key themes covered during this pre-conference session:
· Learn from best practices and lessons from Hyun's leadership consulting work with multinational organizations in creating inclusive cultures and enabling Asian employees' leadership potential to be fully realized
· Highlights of the Bamboo Ceiling® research (done with Asians in the U.S.) and recent Cultural Fluency leadership studies in Asia and brainstorm practical implications from the research
· Explore how increasing intercultural competence can enhance your effectiveness in developing and retaining Asian talent
· Identify the gaps and opportunities for effectively attracting, engaging and developing Asian employees
· How "flexing" communication styles can help bridge cultural differences that may exist in your organization and your community
· Unpack what applying an "Asian" lens to leadership styles might mean for your organization
· Debrief practical critical leadership scenarios in small groups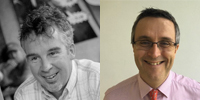 Chris Jansen and Dan Brown
Biography: Dr. Chris Jansen is director and senior consultant at www.leadershiplab.co.nz and works alongside organisations in the education, health, business and community sectors in a range of leadership development projects. Chris is a Senior Fellow at the University of Canterbury where he works with leaders studying in the MBA and Diploma of Strategic Leadership. Leadership Lab specialises in the design and delivery of leadership development programmes, change management initiatives, organisational capability and strategic planning. Chris also implements leadership programmes at UWC Dover Singapore, Taipei European School and the Singapore International Schools Leadership Programme.

Dan Brown has been Assistant Principal (Staff Development) at SJI International School for 3 years. He also chairs the Singapore International Schools Professional Development Network and has implemented the Singapore International Schools Leadership Programme over the last 3 years. Prior to this Dan was Head of a Federation of Schools in the United Kingdom and worked as a consultant supporting challenged schools. Dan has 3 young kids and enjoys travel and outdoor life. 

Topic: Innovative Leadership Development
Title: Leaders collectively changing the system: Designing leadership development programmes for strategic change management
Description: This workshop will explore the impact of strategically enabling networks of leaders within a school or across a sector to equip leaders to co-create change in their own setting.  Case studies from education, social services and international development will be discussed to illustrate how carefully designed leadership capacity building programmes can achieve both individual leadership growth but also wider system change. In particular, we will explore how the design of a customized leadership development programme can fully engage and activate the middle leadership core of a school towards an inside-out transformation process. Implementation of such a strategic programme is based on key design principles including each leader formulating their own action research inquiry approach that is aligned within the school's overall strategic direction, and being exposed to and selecting from a range of tools to support this. Through this workshop, we will explore examples of successful programmes including the Singapore International Schools Leadership programme that has been implemented with over 100 leaders over the last 3 years across 8 international schools. The interactive process used in this pre-conference workshop will allow participants to consider an appropriate design and implementation approach to leadership development in their own schools.


Deborah Janz-Kriger
Biography: Deborah has been marketing using technology since the late 80s - before Google was a "thing". Previously she was part of a team who generated more than a million monthly visitors to an educational children's website. A Digital Marketing Strategist, Deborah speaks and impacts crowds of business owners through workshops on email marketing, social media, inbound marketing, Search Engine Optimization, and list growth and management. In addition to leading inbound and advertising campaigns for international schools, Deborah's previous projects include MyDestination.com international expansion project, a 2010 Olympics product launch for Coca Cola, and the multi-million dollar national launch of Your Travel Business of Canada.

Topic: Inbound Marketing for Schools
Title: How to Improve Enrollment with Inbound Marketing
Description: Inbound marketing is an approach focused on attracting candidates through content and interactions that are relevant and helpful. With inbound marketing, potential applicants find you through channels like blogs, search engines, and social media. By creating content designed to address the problems and needs of mission appropriate families, inbound marketing attracts qualified prospects and builds trust and credibility for your school. This one day workshop will walk participants through the tenets of inbound marketing, relating to improving enrollment. Tell the school's story in a compelling way to the right people, no matter where they are in the world. - Blogging and news stories - Social publishing including Facebook, LinkedIn, Twitter, YouTube and more - Optimizing your website, blog and all content for search engines - How to create content that drives measurable actions Leverage the technology you are using today and explore your options to increase awareness.


Rami Madani
Biography: Rami Madani is the Director of Learning at the International School of Kuala Lumpur, Malaysia. Prior to that he worked in international schools in Yemen, Zambia, and India, serving students and faculty at all school levels. He has taught subjects ranging from Mathematics to Music to Theory of Knowledge. He served as a secondary school principal, dean of students, and department head in various international schools. Rami has designed a variety of professional development and training programs for teachers. In addition, he is an IB Diploma consultant and is passionate about aligning a school's systems with its mission, and ensuring that teaching and learning is the focus of what schools do. Rami presents at conferences and works with schools on areas related to curriculum, assessment and instruction. His primary focus is on nurturing minds, empowering educators, refining systems and tools to support student growth.

Topic: Curriculum Leadership (Wednesday Precon)
Title: International School Curriculum: Creation, Relevance and Sustainability
Description: International School Curriculum: Creation, Relevance and Sustainability (This session is for people NEW to the curriculum position) If you are an administrator who wishes to deepen your understanding of curriculum, or are new to a curriculum position in your school, this workshop will provide the tools to launch and sustain curriculum in your school. Have you often wondered how the countless hours spent on curriculum development could really improve student learning? How is teachers' time best spent when it comes to planning for teaching and learning? Does the curriculum process and all of the terminology baffle you? How can the curriculum be sustainable in our international schools? This workshop will address these queries plus more, including a focus on understanding, curriculum leadership, and subject area reviews based on learning needs.


Bruce Mills
Biography: Bruce is the Managing Director for Clearpath EPM, a leading provider of advice, training and software solutions to enhance student protection worldwide. With an emphasis on risk mitigation and emergency preparedness strategies, Bruce tailors his consultative services to the unique needs of educational settings and has conducted security assessments and training at K-12 schools in every region of the world. Bruce came to EPM after enjoying a 24-year career with the U.S. Department of State as a Regional Security Officer (RSO) and Diplomatic Security Agent where he worked closely with schools within his region to enhance their emergency preparedness, to share threat information and to provide sound advice and guidance in areas of physical, technical and procedural security. Bruce has a B.S. in Criminal Justice and has been awarded the Certified Protection Professional (CPP) designation by ASIS International, a leading professional security organization.

Topic: Security Management for International Schools
Title: Creating and Maintaining a Safe and Secure School Environment
Description: This pre-conference is designed specifically for international school personnel with responsibility for management and supervision and/or professional interest in safety, security, emergency preparedness and risk mitigation programs. The variety and multitude of risks, (natural, criminal and terrorist driven) impacting upon international schools are significant and growing. In this seminar, participants will explore and learn effective methods to identify and manage risks and share "Best Practices" currently in place worldwide to ensure a safe and secure school environment. Key seminar topics include: conducting risk "self-assessments"; management techniques for security guard force personnel; critical elements of an effective emergency preparedness program; effective training & drill strategies; "must have" safety & security policies and procedures; and crisis management team principles; leadership tips to enhance success, among others.


Ochan Powell
Biography: Dr. Ochan Kusuma-Powell is the Director of Education Across Frontiers, an organization dedicated to the professional learning of international school educators. She also serves on the Design Team for The Next Frontier Inclusion – a non-profit organization devoted to supporting international schools in becoming more inclusive of students with special learning needs. Ochan has presented numerous workshops and courses in the areas of differentiation, assessment, teacher emotional intelligence, coaching and collaboration and is an Associate Trainer for Cognitive CoachingSM and Adaptive Schools. Together with her husband Bill, Ochan co-authored Count Me In! Developing Inclusive International Schools (2000), Making the Difference: Differentiation in International Schools (2008), Becoming an Emotionally Intelligent Teacher (2010), How to Teach Now: Five Keys to Personalized Learning in the Global Classroom (2012), The OIQ Factor: Raising the Organizational Intelligence of your school (2013)

Topic: Organizational Intelligence
Title: Collaboration & The OIQ Factor: Raising the Organizational Intelligence of Your School
Description: Schools specialize in learning & should be very smart organizations. Frequently, however, they're not. Smart schools capitalize on individual creativity & innovation, developing high organizational intelligence (OIQ) that exceeds the average individual intelligence of its membership. Less intelligent schools squander or ignore group member talents. Simply getting bright people together in the same work venue won't raise a group's OIQ. High OIQ depends on paying attention to what people do & how they do it together. High OIQ in schools improves student learning, raises standardized test scores, enhances professional satisfaction of teachers & administrators, reduces work related stress & increases parent confidence. This rarely happens by chance & needs deliberate design. We will explore how school leaders can intentionally set about raising the OIQ factor in an increasingly interdependent world.


Paul Oneill/ Glenda Baker/ Rami Madani
Biography: Paul O'neill is director of learning innovation at The American School in Japan working with teachers in the development of a dynamic curriculum leading to a more impactful and personalised college preparation for ASIJ graduates. His previous experience in Education Queensland, Australia included facilitation of state wide projects such Library 21, eLearning Model Schools, Technology Architecture and Furniture as part of the transformational learning unit. Prior to that Paul was campus academic manager for the Bachelor of Learning Management program at Central Queensland University. In his current role Paul also supports the professional learning of teachers in pursuit of the strategic objectives of the school.

Glenda Baker likes to ask, 'So how can we improve this experience?' She is an optimist, a systems and design thinker, and a person who believes in the power of learning to transform lives. Glenda has worked as a classroom teacher in schools in Australia and internationally, she has designed and taught PD courses for Global Online Academy, and presented at workshops on technology and innovation. She has been active in the Google Certified Innovator and ADE networks, and is also a trained Cognitive Coach. Currently Glenda is the MSHS Deputy Principal at UNIS Hanoi.

Rami Madani is the Director of Learning at the International School of Kuala Lumpur, Malaysia. Prior to that he worked in international schools in Yemen, Zambia, and India, serving students and faculty at all school levels. He has taught subjects ranging from Mathematics to Music to Theory of Knowledge. He served as a secondary school principal, dean of students, and department head in various international schools. Rami has designed a variety of professional development and training programs for teachers. In addition, he is an IB Diploma consultant and is passionate about aligning a school's systems with its mission, and ensuring that teaching and learning is the focus of what schools do. Rami presents at conferences and works with schools on areas related to curriculum, assessment and instruction. His primary focus is on nurturing minds, empowering educators, refining systems and tools to support student growth.

Topic: Curriculum Precon (Tuesday)
Title: "Guess what's in the teacher's head?" Why a shift from compliance to authentic learning and assessment is an educational imperative
Description: In order to get students to a level where they are assessment capable learners we need to involve students in more authentic learning experiences (Hattie). Compliant learning will take a backseat to more authentic experiences where students have a voice in their own learning. What is problematic is that our practices are fundamentally impacted by our beliefs and these have influenced in many ways a fossilized assessment paradigm in schools. In this workshop participants will use the Modes of Learning framework from Harvard X Online to help explore the contributing human factors influencing a more authentic assessment paradigm. The model explores fundamental questions such as: How do they learn best? Which mode of learning is more supportive of authentic engagement vs. compliance? Which one of the four is their prefered teaching style and what might the implication on their own practice be? Participants will also engage with the work of Rick Stiggins and develop some actions designed to intentionally deploy assessments that motivate students. Stiggins maps out the adjustments in practice and culture necessary to generate both accurate accountability data and the specific evidence of individual mastery that will support sound instructional decision making and better learning. This workshop is suitable for curriculum leaders, educational administrators and instructional leaders dedicated to building a more authentic assessment paradigm in their school.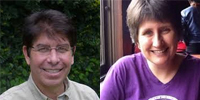 Robert Steele and Lynda Rolph
Biography: Robert Steele is co-founder of Compass Education and Founder/ Director of Systainability Asia, a Thailand based consultancy that works closely with national and local governments, NGOs, international agencies (UN, ADB, USAID, ASEAN), private sector companies and education institutions to assist them to effectively participate and contribute to sustainable development. Robert specializes in the field of sustainable development, with particular expertise in systems thinking, stakeholder engagement; indicator development; sustainability planning and assessment and education for sustainable development (ESD). Robert's non-work passion is focused on learning and practicing permaculture design and sustainable living on his family's 2-hectare farm in Chiang Mai, Thailand.

Lynda Rolph trained and worked as a primary school teacher in London before moving to teach primary science at a bilingual school in Chiang Mai. Later she worked with the Barge Program, an environmental education program, facilitating learning with students at forest, marine, mountain and river sites in Thailand and developing program curriculum materials. Subsequently she was responsible for leading the Program and supporting the staff team. She is currently Head of Community at Traidhos Three-Generation Community for Learning, Chiang Mai. Lynda is part of the Compass Education facilitation team and has presented at IUCN Conservation Campus, JeJu, S. Korea about the Role of ESD in National Parks, October 2012 and SEAGA Geography Association, Raffles School, Singapore, November 2012.

Topic: Whole school sustainability
Title: Improving Learning through Leading Whole School Sustainability
Description: Great schools have missions that embed innovation, global citizenship, and other 21st-century learning empowering student success in an unknown future. Unfortunately, what students learn is not always reflected in institutional practices. This session for academic and operational school leaders (e.g., school director and business manager) will present a whole-school approach to learning and sustainability for all.


Ann Straub
Biography: Ann Straub is an International Advisor for the Council of International Schools (CIS). In this role, she supports a variety of projects including CIS professional development projects and the newly launched International Certification: Educating for Global Citizenship. Ann was previously the Director of Curriculum and Staff Development at the International School of Bangkok for 11 years. Prior to working in Thailand, she was an educator in Vermont working with learners ranging from elementary school to graduate school. For 12 years, Ann was a trainer for the Principals' Training Center course "Curriculum Leadership," and has facilitated the TTC "Leadership Tools" course. She trains teachers and administrators in the United States and internationally who are strategically focused on developing intercultural competency and global citizens and leadership of intercultural schools. She holds a Master's degree and a Certificate of Education Leadership. Ann currently lives in Middlebury, VT.

Topic: Leadership- Global Citizenship
Title: Intercultural Leadership: Educating for Global Citizenship
Description: What is your school's definition of global citizenship? How is this put into practice and measured? The words "global citizenship" often appear in school's guiding statements, but what this looks like and how to accomplish this is often frustratingly vague with a "hit or miss" approach prevailing. This requires a leader who understands what is meant by intercultural leadership and strives to develop intercultural competence. In this interactive workshop, we will refer to research on intercultural leadership, reflect on our own leadership traits, and look at a school's institutional responsibility toward the development of global citizens and how this can be operationalized in a practical sense. By discussing actual school scenarios, listening to an experienced school leader focused on global citizenship, and seeing successful school examples, participants will gain a much clearer picture of where their school is on this journey with subsequent steps in mind.
IB 2-DAY WORKSHOP (TUESDAY/WEDNESDAY)




Sean Watt
Biography: Sean has been in leadership roles for over 20 years in education and sporting organisations including roles such as a Head of Middle School, Head of Junior School and Head of Teaching and Learning. Sean now owns his own consulting business working with universities, a global publisher and education companies. He is also Director of a Sporting Club and Founder/Director of a company specialising in developing high performance cultures in business, sport and education. Internationally, he has consulted with a number of schools and has developed and facilitated with the International Baccalaureate for on-line, webinars and face-to-face workshops on well-being, sustainability and leadership throughout parts of Asia and Australia.

Topic: IB Workshop
Title: Leading with a clear vision and strategy, cat 3
Target Audience: School Leaders
Description: Leading with a clear vision and strategy is one of a new series of IB workshops focus on leadership in international education. These rich professional development experiences are led by an outstanding and diverse group of leaders who are passionate about sharing their knowledge and experiences. Together, they are building a global community of strategic and innovative educational leaders. FOR ASPIRING LEADERS AND NEW HEADS OF SCHOOL All workshops are recommended for aspiring leaders, including teachers, coordinators and new heads of school.

Leading with a clear vision and strategy Research shows that a school with has a strong vision and mission has a very much higher chance of having high student achievement as well. The objectives of this workshop are to introduce and clarify the value and strength of a good vision and mission, and to enable you to develop a strategic plan to create, implement, review and make sustainable, an excellent vision and mission for your school context. It is important that your vision and mission imbue the philosophy and values of the IB and provide the best structure for the full implementation of the IB programmes.


Kendall Zoller
Biography: Kendall Zoller, EdD, author, educator, researcher, international presenter, and co-author of The Choreography of Presenting (Corwin Press, 2010) and president of Sierra Training Associates specializing in communicative intelligence and Hacking Leadership. He has authored over three dozen reviewed book chapters and journal articles spanning topics of communication, community, and leadership for educators and law enforcement. His work on leadership and presentation skills takes him to schools, districts, universities, state agencies, and corporations across the United States, and Canada and into China, Thailand, Malaysia, the Philippines and other points east. His lectures, presentations, and paper presentations include the campuses of Harvard, UC Berkeley, St. Anselm College, Boston University, University of Chicago, and Loyola University Maryland. Kendall has a doctorate in Educational Leadership a Masters in Educational Management. Kendall can be reached at kvzollerci@gmail.com

Topic: Leadership
Title: Hacking Leadership: change you view, change your mind
Description: May you always be courageous, stand upright and be strong come, so come and explore leadership from a systems perspective drawing on Heifetz and Linsky's Adaptive Leadership model, Kegan and Lahey's Immunity to Change model, and Zoller's Communicative Intelligence. We explore ways of orchestrating inevitable conflict when change happens. Discover how values drive and influence change in the hacking leadership model by Zoller and Issa-Lahera. When we change our view, we change our mind. And when we change our mind we can change systems.
International School Leadership Program - USF/WSU
The International School Leadership Program (ISLP) program is a collaborative effort between the University of San Francisco and Washington State University. It is designed for educators in the East Asia Regional Council of Schools (EARCOS).