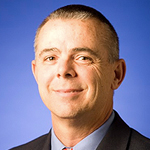 GREG DALE
Gregory A. Dale, Ph.D. is a former middle and high school teacher and coach in the United States. He taught in New York City and San Antonio, Texas. Currently, Greg is a professor at Duke University. He is also Director of the Sport Psychology and Leadership Programs for Duke Athletics. In addition to his roles at Duke, Greg has provided engaging, interactive and impactful programming for teachers, coaches, administrators, parents and students in schools throughout the United States and around the world in countries such as India, Thailand, Vietnam, Mexico and England. Greg has written five books related to teaching, leadership, coaching, parenting and performance.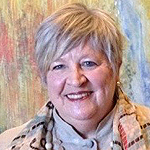 MARILYN STEWART
Dr. Marilyn Stewart is Emerita Professor of Art Education at Kutztown University of Pennsylvania. She is senior author of Explorations in Art grades 1-6, and co-author of the Explorations in Art middle school series, co-author of Rethinking Curriculum in Art, author of Thinking Through Aesthetics, and Editor of the Art Education in Practice series published by Davis Publications. She is a frequent keynote speaker and consultant in national curriculum projects, including her recent work as Director of The Dinner Party Curriculum Project and Director of the Educator Guides Project for the PBS series, Craft in America. A member of the Writing Team for the National Visual Arts Standards, she has conducted over 200 extended institutes, seminars, or in-service days in over 35 states. Recipient of many awards and Distinguished Fellow of the National Art Education Association, Marilyn was named by NAEA as the 2011 National Art Educator of the Year.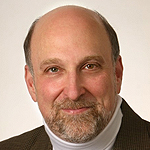 PETER BOONSHAFT
Called one of the most exciting and exhilarating voices in music education today, Peter Loel Boonshaft has been invited to speak or conduct in every state in the United States and around the world. Honored by the National Association for Music Education and Music For All as the first recipient of the "George M. Parks Award for Leadership in Music Education," Dr. Boonshaft is also Director of Education for Jupiter Band Instruments. He is the author of the critically acclaimed best-selling books "Teaching Music with Passion," "Teaching Music with Purpose," and "Teaching Music with Promise," as well as his first book for teachers of other disciplines, "Teaching with Passion, Purpose and Promise." Currently Professor of Music at Hofstra University, he has received official proclamations from the Governors of five states and a Certificate of Appreciation from former President Ronald Reagan, as well as performed for former President and Mrs. George H. W. Bush, former President Bill Clinton, and Margaret Thatcher, former Prime Minister of the United Kingdom.