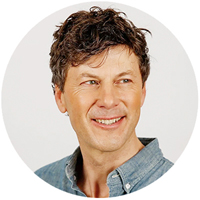 Nicholas Carlisle
CEO for Zero Bully


Keynote Title: Are we too late to stop the cyberbullying epidemic?
Description: Children and adolescents across the world increasingly connect online. They use their phones, social networking sites, apps and online games to learn, build friendships and create. These same platforms are increasingly plagued by bullying, intolerance and hate. In this keynote Nicholas Carlisle, Founder of No Bully, uncovers how we created the cyberbullying epidemic and delivers an inspirational message for how we can make the Internet a better place for kids.
Biography: I've dedicated much of my life to social justice and children's well-being. After two decades of living in California I've returned to London to direct Power of Zero a global campaign to reshape early learning for an increasingly connected world, by teaching young children the skills and values that they need. The campaign brings together leaders in technology with experts in children and NGOs around the world.
I graduated in philosophy and ancient history from Oxford University, worked as a barrister in Lincoln's Inn while serving as chairman of the Amnesty International UK Charitable Trust. In California I practiced as a child and family psychotherapist, where I founded and led No Bully, a US based non-profit with the mission to eradicate bullying and cyberbullying worldwide. I gave a TEDx talk on bullying, and have been recognized by Toms as a Game Changer, by Ashoka as a Champion of Children's Wellbeing and by Hearts on Fire as a visionary.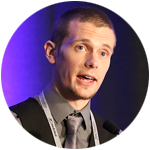 Russell Lehmann
Dynamic Speaker & Poet on Autism, Mental Health…Life!


Keynote Title: Inclusion: Not Just "in" the Community, but "of" the Community!
Description: Inclusion has become a trendy term when it comes to creating an equitable environment for all people. Yet, how often are our inclusion practices translating to the feeling of being included? We often think of inclusion as a goal, rather than a verb that has to be practiced every day.

A sense of belonging is a cornerstone to building a solid foundation upon which the possibilities of the future can be built. Too often, however, individuals with disabilities are left behind, invalidated, and dismissed, resulting in cracks not only in the foundation of an individual's sense of self, but also in their self-esteem which often forms roadblocks to a fulfilling, purpose-driven life.

Attendees will learn:

How to prioritize the lived experience of those with disabilities in creating inclusive practices.
That being included oftentimes does not equate to one feeling included.
How to re-humanize the term "inclusion" by engaging in open dialogue within the workplace, educational environments, and society at large.

Biography: Russell Lehmann is an award-winning and internationally recognized thought leader, speaker, poet, and advocate contextualizing autism, mental health, disabilities, and the overall human condition. His words have been featured in the USA Today, LA Times, NPR, Yahoo! News, Success Magazine and archived in the Library of Congress.
A graduate of MIT's "Leadership in the Digital Age" course, Russell sits on numerous boards such as the national Board of Directors for The Arc of the United States and is a lead council member for the Autism Society of America. He also serves as an advisor to NEXT for Autism and is a consultant for the US Department of Justice, restructuring our criminal justice system in a more equitable fashion for those with disabilities.
Additionally, Russell has been the Youth Ambassador for the mayor of Reno, Nevada, and a member of the Nevada Governor's Council on Developmental Disabilities as well as the Nevada Commission on Autism Spectrum Disorders. Russell is also a contributor for Psychology Today.
Russell showed signs of autism as a newborn, however, he was not formally diagnosed until the age of 12 after suffering through 5 weeks in a lockdown psychiatric facility.
His new book, "On the Outside Looking In" recently hit bookstores nationwide.
In 2018, Russell was named as Reno-Tahoe's "Most Outstanding Young Professional Under 40".
In 2019 & 2020, Russell lectured for the prestigious King's College of London and the Mohammed bin Rashid Center for Special Education in Abu Dhabi, respectively. In 2022, Russell was invited to the Finnish Parliament to discuss government supports that are needed in Finland for individuals on the spectrum.
Named the 2022 Advocate of the Year by the Autism Society of America, Russell currently travels the world spreading hope, awareness, and compassion in a raw and dynamic fashion, while also setting his sights on erasing the stigmas and stereotypes that come with having a disability. Russell's passion is to be a voice for the unheard, for he knows how difficult and frustrating it is to go unnoticed.
For more information about Russell and his work, visit his website at www.RussL.co and connect with him on Instagram, LinkedIn, and Facebook.
Sponsored by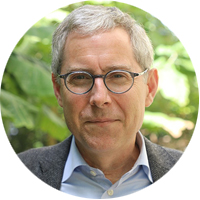 Todd Shy
Author of Teaching Life


Keynote Title: The Romance of Teaching
Description: The topic of education, Emerson told us, makes most people nod off or change the subject. But ask people to talk about a formative teacher, and they light up to share. What can we learn from the stories people tell about the teachers who changed them, and how can make those stories more central to how we think about school? Now more than ever, we need these stories to pull us back to the artistry, the beauty, the fullness of what teachers do.
Biography: Todd Shy has taught for more than twenty-five years in Cary, North Carolina, San Francisco, California, and New York City. He is currently Head of Upper Division at Avenues The World School in New York. His writing has appeared in the San Francisco Chronicle, the Raleigh News and Observer, where he was a regular contributor, the Harvard Divinity Bulletin, Salmagundi, and numerous other publications. In 2008 he was a finalist for the National Book Critics Circle Balakian Citation for Excellence in Reviewing. His recent book Teaching Life: Life Lessons for Aspiring (and Inspiring) Teachers was described by the founder of the Academy for Teachers as a "an eloquent love letter to teaching and to life."
Sponsored by

Michelle Garcia Winner
Creator and CEO of Social Thinking


Keynote Title: How do Social Smarts Impact Classroom Participation and Understanding Curriculum?
Description: Explore the social mind and it's impacts on how individual student's interpret and respond to aspects of the curriculum, socially problem solve and participate in the classroom setting, as well as develop and maintain relationships. Attendees will be provided with concrete practical tools, to unpack the abstract social world.
Biography: Michelle Garcia Winner, MA, CCC is a speech-language pathologist who specializes in the treatment of students with social cognitive challenges, including but not limited to diagnoses such as Autism Spectrum Disorder, Asperger syndrome, ADHD/ADD, Twice Exceptional and Non-verbal learning disorder. She has a private practice in San Jose, California where she works with clients, consults with families and schools and she travels internationally giving workshops as well as being invited to train psychiatrists, psychologists, counselors, and state policymakers. She presents many different all-day workshops and helps to develop programs for implementation in schools and classrooms.
Michelle is the founder of the Social Thinking Methodology; which fosters the development of an individual's social competencies. She has written or co-authored numerous books published through Think Social Publishing, Inc. Michelle's goal is to help educators, psychologists, psychiatrists, mental health counselors, and parents appreciate how one's social competencies are an integral part of students' academic, vocational and community success. She's featured as a Social Thinking therapist in the 2016 Sundance Premiere Documentary; Life, Animated. She was honored with a "Congressional Special Recognition Award" in 2008. Michelle believes we can all do far more to understand the social learning process and explicitly teach it to all students as part of social-emotional learning.