Pre & Post Conference Tours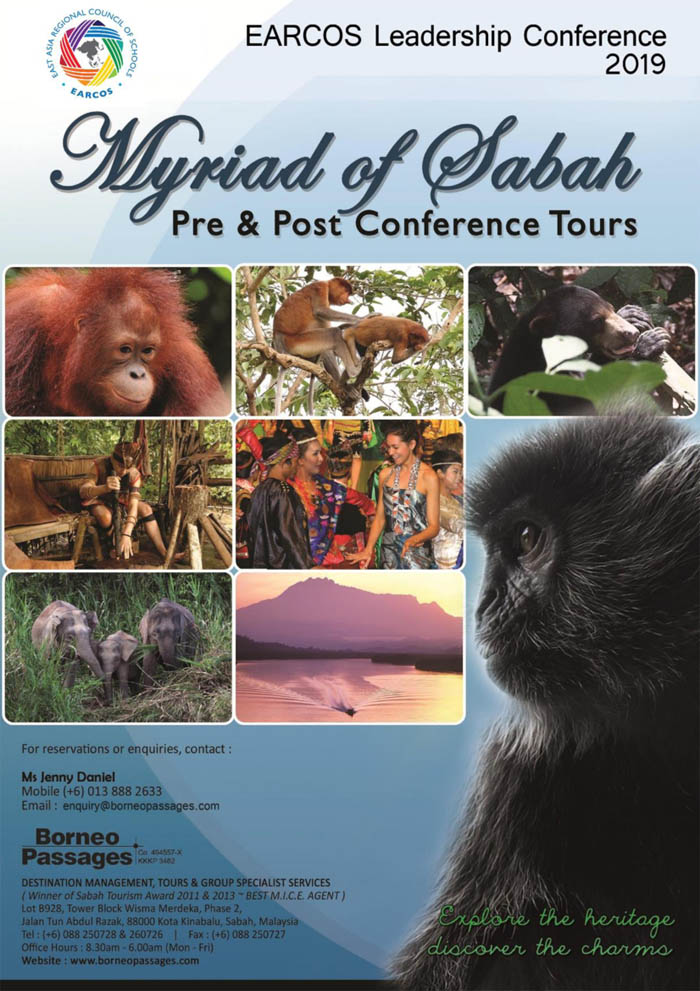 >> Download Flyer for the following Tours
Updated Wednesday, September 4, 2019 9:12 AM
Conference Link
Registration & Sponsorship
University Credit


Educators attending the Conference have the opportunity to obtain one, two or three semester graduate credits from Buffalo State, State University of New York (SUNY). 
» Download SUNY graduate credit.
Our Objectives & Purposes
* To promote intercultural understanding and international friendship through the activities of member schools.
* To broaden the dimensions of education of all schools involved in the Council in the interest of a total program of education.
* To advance the professional growth and welfare of individuals belonging to the educational staff of member schools.
* To facilitate communication and cooperative action between and among all associated schools.
* To cooperate with other organizations and individuals pursuing the same objectives as this council.
Supported by:

Thank you to Malaysia Convention & Exhibition Bureau for their generous support of this year's EARCOS Leadership Conference 2019.