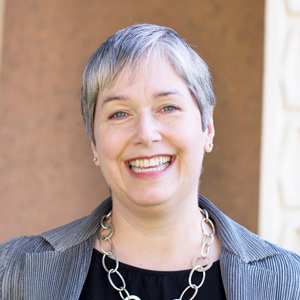 LINDY ELKINS-TANTON
Prof. Lindy Elkins-Tanton is the lead of the NASA Psyche mission, co-chair of the Interplanetary Initiative at ASU, and co-founder of Beagle Learning, a tech company training and measuring collaborative problem-solving and critical thinking. Elkins-Tanton received her B.S., M.S., and Ph.D. from MIT. She has led four field expeditions in Siberia. Asteroid (8252) Elkins-Tanton is named for her. In 2013 she was named the Astor Fellow at Oxford University. She is a fellow of the American Geophysical Union, and of the American Mineralogical Society, and in 2018 she was elected to the American Academy of Arts & Sciences.She and her teams are working toward a positive space exploration future, and toward creating a generation of problem-solvers.
Keynote Title: The NASA Psyche Mission: Space Exploration Inspires Our Better Future
Description: The Psyche mission will launch a robotic orbiter in 2022 to investigate a metal asteroid orbiting our Sun out between Mars and Jupiter. Humans are deeply driven to explore, and through exploration, we can inspire and unite humankind. Psyche mission aims to reach across borders.
SPONSORED BY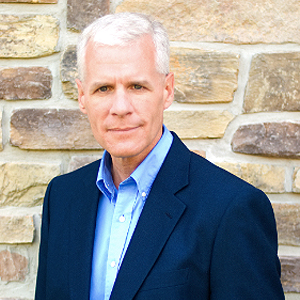 RICK WORMELI
One of the first Nationally Board Certified teachers in America, Rick brings innovation, energy, validity and high standards to both his presentations and his instructional practice, which include 39 years teaching math, science, English, physical education, health, and history, as well as coaching teachers and principals. Rick's work has been reported in numerous media, including ABC's Good Morning America, Hardball with Chris Matthews, National Geographic and Good Housekeeping magazines, What Matters Most: Teaching for the 21st Century, and the Washington Post. He is a columnist for AMLE Magazine and a frequent contributor to ASCD's Education Leadership magazine. He is the author of the award-winning book Meet Me in the Middle as well as the best-selling books Day One and Beyond, Fair Isn't Always Equal: Assessment and Grading in the Differentiated Classroom (Second Edition), Differentiation: From Planning to Practice and Metaphors & Analogies: Power Tools for Teaching any Subject, all five from Stenhouse Publishers, as well as Summarization in any Subject: 60 Innovative and Tech-Infused Strategies for Deeper Student Learning (releasing in fall 2018) published by ASCD. His book, The Collected Writings (So Far) of Rick Wormeli: Crazy Good Stuff I Learned about Teaching Along the Way, is collection of his published articles, guest blogs and more through 2013. His classroom practice is a showcase for ASCD's best-selling series, At Work in the Differentiated Classroom.
With his substantive presentations, sense of humor and unconventional approaches, he has been asked to present to teachers and administrators in all 50 states, Canada, China, Europe, Thailand, Japan, Vietnam, Korea, Australia the Middle East, and at the White House. He is a seasoned veteran of many international webcasts, and he is Disney's American Teacher Awards 1996 Outstanding English Teacher of the Nation. He won the 2008 James P. Garvin award from the New England League of Middle Schools for Teaching Excellence, Service and Leadership, and he has been a consultant for National Public Radio, USA Today, Court TV and the Smithsonian Institution's Natural Partners Program and their search for the giant squid. Rick lives in Herndon, Virginia, with his wife, Kelly, and both are proud of recently launching the last of their children into adulthood. With the kids' college years now behind them, Rick and Kelly are now eagerly spending their childrens' inheritance while Rick works on his first young adult fiction novel and a new book on changing the culture of a school for ethical grading practices.
Keynote Title: The Unique, Learning Nature of Adolescents and Young Adolescents: Myth-Busting, Principles, and Practicality
Description: When it comes to teaching adolescents and young adolescents, what works and what doesn't? Teaching rapidly morphing humans is among the most intellectual and compassionate of professions, requiring expertise, humor, mental dexterity and dedication. Join us as we dive into the latest thinking from research and common sense practices, including: cognitive science principles, social-emotional learning (including the rise of panic anxiety disorders), the unique learning nature of adolescent/young adolescent brains, meaning-making, building self-efficacy/tenacity, executive function, teacher-student relationships, use of humor and novelty, risk-taking, and much more. Come with candid questions about those you teach or those living under your own roof, and add to your repertoire of responses with this provocative and practical keynote address.
SPONSORED BY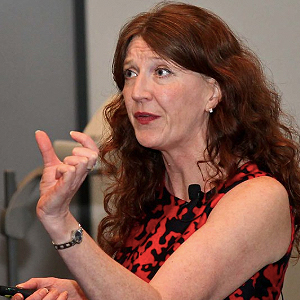 CANDIDA SNOW
Candida Snow is an intercultural management specialist, director of Snow Culture & Communication and accredited senior associate partner of Hofstede Insights.
Candida uses her intercultural expertise to enable a broad range of organisations – all over the world - to recognise the impact of culture on their practices and values – and to manage and align these to their optimal advantage. She works with individuals, teams and entities – supporting them to develop their intercultural competence, increase their effectivity and ability to function comfortably and appropriately in their intercultural context.
Candida's clients include numerous international schools, non-profit organisations and NGO's as well as major multinationals in the professional service sector, retail, high tech fields, engineering and industry. She is also a frequent guest lecturer on the subject of intercultural management at several business colleges and universities.
Candida is known as a passionate and dynamic speaker and trainer. Her approachs combine her intercultural expertise with practical applications and understanding of their consequences for successful collaboration across cultures. She has extensive first-hand experience in managing professional intercultural teams. Candida is English and is currently based in the Netherlands. She has lived and worked in various countries and is multilingual.
Keynote Title: Culture – It's Our Past, Present and Future
Description:
• What is the impact of our unconscious cultural bias on our assumptions, behaviour and reactions within the school environment?
• How can we recognise and deal with cultural differences comfortably and appropriately – in the staff room, in the playground, with parents and colleagues?
• How can an awareness and understanding of culture's consequences enable successful collaboration with colleagues and parents from different cultural backgrounds?
The speech will reveal how culture influences what we see as being the 'normal or 'right way' to do things – and challenge these perceptions! It will show why is it essential to consider culture when designing a clear vision for your school's future.