April 28, 2021
Dear EARCOS Friends,
I hope that this message finds you, your loved ones, and your school communities well in spite of the very long and disruptive year we have been through. As you know, quarantines, lock downs and restricted air travel turned the EARCOS annual events calendar on its head. The Teachers' Conference was postponed in March, 2020 and then postponed once again this past month. The 2020 Leadership Conference was postponed last October. Recently, the Board and I agreed that it was simply unrealistic to offer the Leadership Conference this coming October—therefore, the 2021 Leadership Conference has now been postponed until October 25-29, 2022.
Still, there is hopeful news to share. We are now planning a one-time combined Teachers' and Leadership Conference at the Shangri-La in Bangkok from March 22 to March 26, 2022. This special event will bring together school leaders, teachers, counselors, and others from across the region to reignite conversations that we have all missed so deeply over the past year. The focus of this special event will include the subject groups in the strand that was scheduled for March 2021 (modern languages, librarians, media technology, counselors, SENIA, EAL, Early Childhood, literacy and reading), as well as critical topics on leadership, particularly as we emerge into a changed, post-pandemic world. Additional information will be available by the end of this academic year.
Our schools have come through some very dark days thanks to the vision and strength of their leaders and the innovation, dedication and empathy of teachers, counselors and so many others who refused to compromise in the face of a global pandemic. The special March 2022 Leadership and Teachers' Event will offer us an opportunity to do something we had taken for granted for far too long—the chance to gather together, face to face, and to share stories, renew friendships and recharge our shared vision of what is possible across this dynamic region of international schools.
Please also note that the October 2022 Leadership Conference will be held in Bangkok (October 25-29, 2022) and the 2023 Teachers' Conference (March 21-25, 2023) will be held in Kota Kinabalu. Please plan to join us next year to share your ideas, to share your hopes and vision for tomorrow and please do share this update with your faculty and staff.
With very best wishes,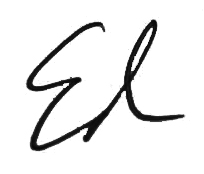 Edward E. Greene, Ph.D.
Executive Director