EARCOS-CIS INSTITUTE ON INTERNATIONAL ADMISSION & GUIDANCE
Date: 22–23 September 2023
Location: Shangri-La Hotel, Bangkok, Thailand
Registration is open to school counsellors from both CIS and EARCOS member schools across Asia and with admission professionals from CIS member universities worldwide.

HOW TO REGISTER TO THIS EVENT (TBA)
Hotel Booking: TBA
Thank you to Thailand Convention and Exhibition Bureau(TCEB) for their generous support of this year's EARCOS-CIS Institute on International Admissions and Guidance 2023.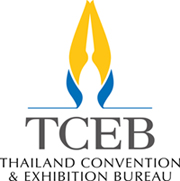 ---
We're excited to return to Bangkok for this important event in Asia, bringing together international schools and universities.
Join us for a dynamic and intimate atmosphere where guidance counsellors and university admissions professionals support and network with each other.
The schedule is designed to maximise networking opportunities so that counsellors can explore the many exciting worldwide study prospects for their students using the latest admissions information.
It's an important platform for engaging with international schools in the region but also equally important in terms of understanding how other universities from around the world operate in the international recruitment space.
—University participant 2019
You can expect to:
network and collaborate in person (hooray!)
exchange ideas that support international student mobility
learn about regional developments, trends, and other topics related to students in Asia who aspire to study internationally
establish key connections across Asia
The event includes:
inspiring keynote speaker
general sessions for both universities and schools
workshops and small group discussions focused on university admissions relevant to students and schools in Asia
What's new?
New sessions called 'Counsellor Conversations' and 'University Conversations' will be facilitated by counsellors and university representatives. You'll be able to post your topic suggestions on a whiteboard in advance then join these informal yet structured sessions for targeted discussions with your peers.
Is there a student component?
There won't be a student fair component at this year's event for a variety of reasons, including Covid. We therefore encourage you to use the contact lists in the CIS Community portal > Knowledgebase to get in touch with schools in the region during your visit.
Who's going?
School counsellors from both CIS and EARCOS member schools across Asia and with admission professionals from CIS member universities worldwide.
The number of attendees was small enough to allow quality networking and opportunities to meet people. The presentations were insightful and very much related to what we do.
—School participant 2018
We hope you will build the EARCOS-CIS Institute on Higher Education Admission & Guidance into your travel plans and also consider submitting a proposal. We look forward to seeing you in Bangkok!

For questions regarding EARCOS counselor attendance or proposals, please contact Bill Oldread at boldread@earcos.org