Dear Members and Friends of the EARCOS Community,
As an international educational organization committed to creating a better world, EARCOS stands firmly with those whose voices are raised against racism, discrimination, and injustice. We call on all educators to redouble their efforts to help students comprehend the real and personal agony caused by discrimination and inequality. Our schools must find new and better ways to help students and communities recognize and embrace their shared humanity with people of all nations, cultures, persuasions and races.
Recent global events have presented, for the first time in at least a generation, authentic opportunities to create deep, widespread and enduring change in the ways people perceive and treat one another. EARCOS urges all international educators to seize the opportunities before us as, together, we provide our students with the empathy, understanding, and skills required to create a better world. EARCOS will support member schools on this journey and provide forums for discussion and learning at our conferences and online events.
Sincerely,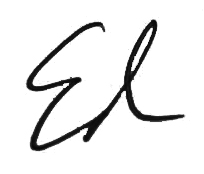 Edward E. Greene, Ph.D.
Executive Director